Here are some media and notes from the compositions for my next release. If you want to comment on anything or ask for transcriptions, or any details about the writing or recording processes, please feel free to email. It is work in progress so any suggestions are welcome.
Available Light. This along with all the tracks (except I Dream In Fruit) is an instrumental. With music I often think in colours and textures. Available Light is a photography phrase that refers to using the natural light that is available, rather than by us artificial light. Thinking about music as light and colours frees me from some potential shackles of theory & techniques and it was something that I just started doing when I was very young, after seeing Cezanne's Cubist paintings & Hockney's photo montages. Slightly overlapping but mutually distinct sections of ideas appeals to me as a way of shaping music.
Bearing all that in mind the melody and chords in this track somewhat go on their own paths, while working within each others harmonies & keys. This way of writing and playing music brings me alive and makes me feel free to function without borders.
I'll Be Going Then
Originally recorded to analogue in a beautiful country house in Gloucestershire. This was my first album release on CD many years ago. Mainly using steel string acoustic guitar & Fender Telecaster through a great little old Traynor Valve Amp. All the tracks are originals except the traditional The Wind That Shakes The Barley, which features on rhythm Colin Harries, a wonderful young guitarist in the Irish tradition, who I was lucky enough to teach when we both lived in Manchester in the 1990's.
It was great to use high quality mics & pre amps in sound proofed environments for this recording, something I am getting back to more and more as I get older. Funny how recordings get simpler with age, or perhaps I am getting simpler, who knows?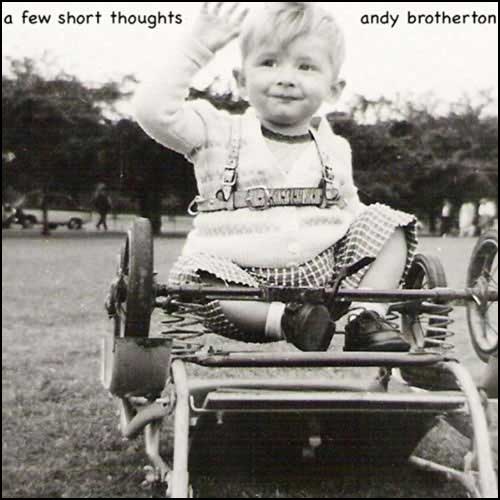 A Few Short Thoughts  201
0
The music here is a mixture of up tempo tracks, like Fire Bon! which was written for our Son, who was around 3 at the time. He couldn't say Bonfire and was such a cute little fella that he inspired this music. This was my first release in Download format.
All tracks are instrumental guitar originals and were recorded with a mixture of Microphone and Direct Input and using acoustic guitars, electric and guitar synth. The track Wind Horses uses the synth guitar and is written about the Prayer Flags that Tibetan's use for their simple but pure & beautiful beliefs
Blanket Affections 2013
There are many styles & composers who have helped me develop an approach to playing and harmony. Some of my favourite tracks are on this covers album. A mixture of jazz, soul & popular music, mostly double tracked with rhythm & lead recorded separately and with a couple of solo arrangements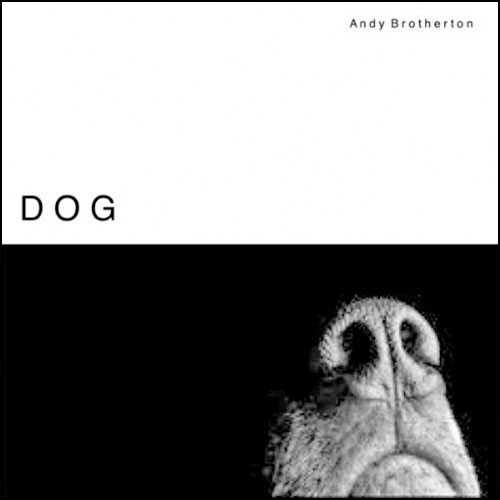 Dog 2013
All the tracks here are original compositions which include a full band of bass, drums, percussion & keyboards, as well as guitars. I was experimenting with electronic music and guitars mixed together. The guitars here are all electric and the music is ethereal as well as dance oriented.
Some of the inspirations for this approach are Jon Hassell and Hariprasad Chaurasia. To my ears they play music that is modern and yet timeless, acoustic but electronically aware of today's options. Of & in the moment.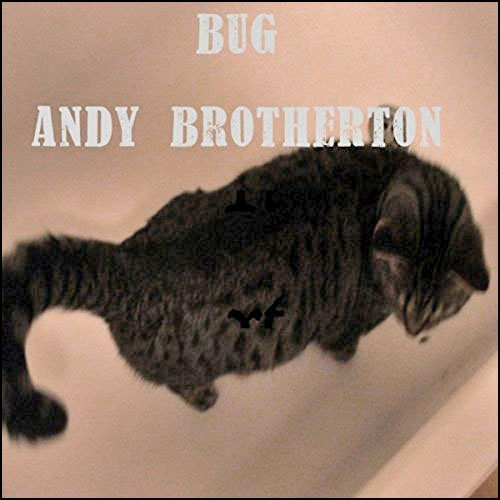 Bug 2014
Recording these tracks was a really fun mixture of time spent with originals and covers, using the same approach for all of the tracks. To me they sit in a style that is light but with strong jazz elements. I've always been a fan of Pat Metheny for example and the lyrical qualities in his playing, where he has now done covers albums of Beatles and popular music, have always been clear to me.
The mixture of beautiful melodies from people like Joni Mitchell and James Taylor, as well as timeless 60's hits, gives much space to jazz players and instrumentalists to have a lot of fun, while playing well arranged serious music.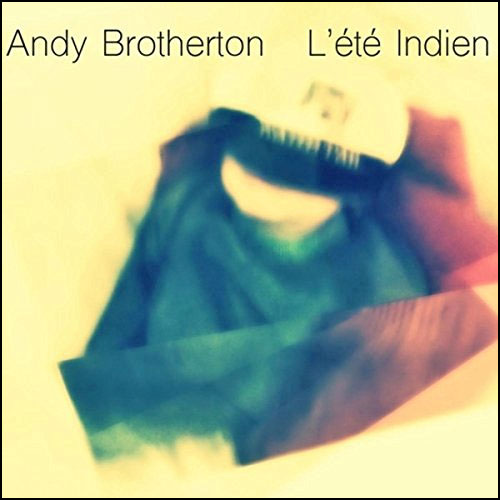 L'Été indien • Indian Summer 2015
This is a 1975 single by French singer Joe Dassin & was his biggest hit. It's a really emotive melody & chord sequence and is my first single release.
The arrangement here is purely instrumental with multi-tracked guitars. I've been looking forward to playing this piece for many years and finally had the time to work out an arrangement that I liked.
Collaborations
Projects with others. Session playing, producer & engineer etc.
Rocoto Blues Band
Further South Rocoto Blues Band's 5 track E.P. with 1 cover and 4 original tracks. The music is available on CD directly from Rocoto and can be posted to anywhere in the world, by emailing us from this site. Cost is €15 including P&P to pretty much anywhere in the world. We'll even sign a copy for you if you request us to.
3 of the tracks on the 2017 release are songs written by Diego Vargas the lead vocalist and guitarist and Andy Brotherton, the main guitarist on most of Rocoto's work & music arranger for the project. Both Diego & Andy in collaboration with Julio Gallardo, were also the engineers & producers of the E.P. in it's recording stages. That is apart from Hoochie Coochie Man which was beautifully recorded by Jose Carlos Ponce at Elias Ponce Studios in Lima in 2016.
The contributions of each individual in every stage of the musical processes should not be underestimated. Jose Meneses bought some great ideas to the track Cry, which was written by Diego but which Jose added many elements that made the track so haunting. The subject is the floods in Peru in the Summer of 2017, which affected & displaced so many of the indigenous population and most often those least equipped to cope with such an event. The bass lines that Jose chose to counter the simplicity of the chords and lead guitar, punctuating the vocal plea of the character portrayed in the song, were a crucial addition.
The arrangement here is purely instrumental with multi-tracked guitars. I've been looking forward to playing this piece for many years and finally had the time to work out an arrangement that I liked.
Sofia Buckingham
"The songs that Sofia writes come from deep inside and speak of emotions wide ranging, telling of experience and understanding of life, way beyond her young age. In 2016, after many years writing songs she spent several weeks in Lima-Peru, recording her first album "Mistakes at 2 am". This is her first album, documenting her life to this point. The album is now available from iTunes, Spotify, Amazon, CD Baby and by emailing the contact page on this site for a CD copy."
On this album I was lucky enough to play almost all guitars, act as co-writer on some tracks, do all the arrangements and be co-producer. Then came the single Stars, where we also programmed some of the basic track as well as working together on writing and all parts were recorded in my home studio, apart from the vocals, which were recorded in Madrid.
Ruth Royall has many years' experience working both in Studio and as a live singer. Ruth has worked and performed with artists such as Fred V & Grafix, Mo Pleasure (Earth, Wind and Fire), Kevin Mark Trail (The Streets), Adrian Crutchfield (Prince), Imaani (Incognito) and more. Ruth has written for commercial brands including Universal, YouTube Kids and Dove UK.
She is also a solo recording artist and has released a number of her own singles. Ruth's voice features on the Forza Horizon 4 video game, the XFactor video game and a number of adverts broadcast worldwide.
Ruth asked us to work on 4U her first single, Mastering & some Mixing, which we did between our Munire Studios in Lima and my home studio in the UK.
Lengendary jazz guitarist Ike Isaacs is best-known for being part of the Hot Club-style band led by guitarist Diz Disley that worke
d with Stéphane Grappelli. A self-taught player, Isaacs began playing professionally while in college where he studied chemistry. He moved to England in November 1946 where he worked for many years as a freelance player. Among his more significant jobs were being part of the BBC Show Band, recording with George Chisholm (1956) and Barney Kessel (1968), and touring with Disley's Hot Club of London which worked frequently with Grappelli in the late '60s and '70s. In the '70s, Isaacs was part of Velvet, a group with Digby Fairweather and guitarist Denny Wright. The following decade, Ike Isaacs moved to Australia where he became a teacher at the Sydney Guitar School. He led a little-known sextet date for the Morgan label in 1966.
Roger Frankham decided to release an album to celebrate the 100th Anniversary of Ike's birth and kindly invited some musicians, mainly guitarists who knew Ike, to contribute a track. This includes luminary players like Martin Taylor. I was humbled to be asked by Roger to do the same and contributed an original instrumental that we had fun naming Acai Skies, an anagram of Ike Isaacs.
WE LIKE IKE on CD:
(Australian site, but will ship anywhere in world)
WE LIKE IKE multi-link for download/streaming sites:
INTIMATE INTERPRETATIONS (Ike Isaacs solo guitar album from 1991)
multi-link for download/streaming sites: